Apple faces patent damages payout after losing Wisconsin case
Comments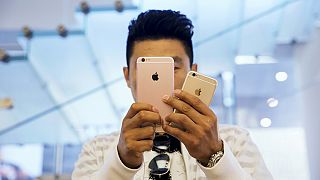 An American jury has found that Apple used technology owned by the University of Wisconsin without permission. It could potentially lead to a damages payout of some 750 million euros – in line with a recent court ruling.
The university's research foundation claimed that Apple infringed its 1998 patent for improving chip efficiency, using the technology in many of the multinational's most popular devices.
Apple denied infringement and argued the patent was invalid.
The jury at Madison, Wisconsin found that it had infringed six patent claims.
The next stage of the trial will determine how much Apple owes in damages.