Russia 'ready to meet' other oil producers over market trouble
Comments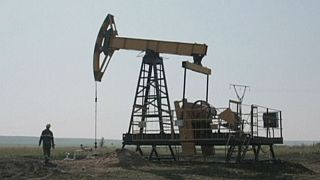 The price of oil rose on Monday after Russia – one of the world's top three producers – said it was ready to meet others to discuss the market.
Brent and US crude were both up, on top of Friday's rises.
Moscow has been unwilling to cut output to support prices. In September output hit a new post-Soviet monthly high despite a drop in global crude prices.
Last November Russia declined to cooperate with OPEC in order to defend its market share. But the energy minister now says the country is prepared to meet both OPEC and non-OPEC oil producers – should such a meeting be called.
However one analyst said that despite the short-term price rise, geopolitical tension created by Russia's involvement in Syria made cooperation with OPEC "highly unlikely".
Saudi Arabia on Sunday made deep reductions to the prices it charges for its oil, hard on the heels of cuts last month by rival producers in the Gulf.