Google and Microsoft call lawsuit truce over patents
Comments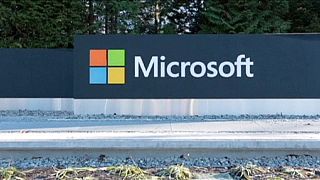 Google and Microsoft have agreed to bury the hatchet and end their long-running patent feud, dropping up to 20 legal cases in the United States and Germany.
The truce puts an end to courtroom battles involving a variety of technologies, including smartphones, wifi, and video game systems.
It covers all litigation involving Motorola Mobility, which Google sold last year while keeping the patents.
Motorola Mobility had been demanding royalties on Microsoft's Xbox game consoles.
In turn Microsoft had sought to stop Motorola phones from using certain features, and accused the company of refusing to licence fairly patents used in Xbox systems.
The technology giants now say in a joint statement that they have agreed to collaborate on patent matters and work together in other areas to benefit customers.
The financial terms of the deal, which doesn't rule out future lawsuits, haven't been disclosed.
The joint statement read:
"Microsoft and Google are pleased to announce an agreement on patent issues.
As part of the agreement, the companies will dismiss all pending patent infringement litigation between them, including cases related to Motorola Mobility.
Separately, Google and Microsoft have agreed to collaborate on certain patent matters and anticipate working together in other areas in the future to benefit our customers."