Winterkorn's VW pension pot could top 28m euros
Comments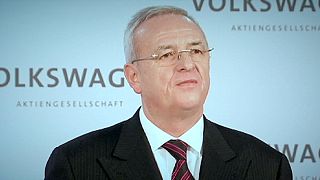 He's leaving Volkswagen amid the scandal over widespread emission test fraud – but not entirely empty handed.
Reports say CEO Martin Winterkorn has amassed a pension pot worth over 28 million euros – and may rake in millions more in severance pay following his early departure.
But if the Volkswagen board terminates his employment for a reason for which he is responsible, the severance part is forfeited.
On Wednesday VW declined to comment on how much money the outgoing chief executive stands to get. The estimated value of his pension is based on Volkswagen's most recent annual report.
Winterkorn denies knowledge of the manipulated tests.
Last year he was reportedly Germany's second-highest paid CEO last year, receiving a total of 16.6 million euros in compensation from the company and majority shareholder Porsche SE.