Eurozone housing market 'turns corner', says ECB
Comments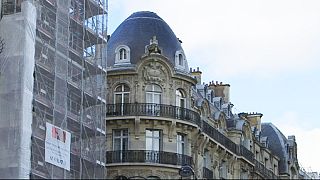 The housing market in the eurozone is improving and has "turned a corner", according to a study published on Tuesday by the European Central Bank.
The ECB says a recent rise in property prices in the single currency's 19 countries does seem to be sustainable.
That was not the case five years ago when a similar rebound floundered in the face of the eurozone debt crisis.
The study says a key difference is that the current recovery seems less dependent on prices in urban areas and is fairly broadly spread across countries.
Another encouraging development is that the price rise hasn't been matched by an increase in loans, bringing less financial instability.