OPEC predicts higher demand for its crude oil
Comments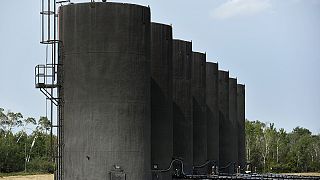 OPEC has predicted a higher demand for its crude oil next year, cutting its forecast of supplies from non-member countries.
It is sticking to its view that its strategy of letting prices fall will curb supply from the US and other rival producers.
In its monthly report, the Organisation of Petroleum Exporting Countries said it expected demand for its crude in 2016 to average 30.31 million barrels per day, a rise of 190,000 from last month.
This is despite weaker demand growth overall.
OPEC trimmed its estimate for world demand growth, citing a weaker outlook for Latin America and China.