Spain house prices rise at fastest rate since property crash
Comments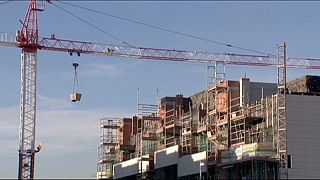 House prices in Spain rose at their fastest annual rate for eight years in the second quarter, according to official data.
The country's National Statistics Institute says prices increased by four percent year-on-year from April to June – that's the best since the end of 2007.
Prices for new house prices were up by 4.9 percent compared to the same period last year; second hand prices rose by 3.8 percent.
Spain has been slowly crawling out of its massive slump since it property market crashed in 2008 amid the global financial crisis.
In July house sales were up by 13.9 percent from a year earlier, marking 11 months of growth.
But the number sold – 32,714 – was only around half the average monthly figure in late 2007.