China's Bohai snaps up Irish aircraft leaser Avolon
Comments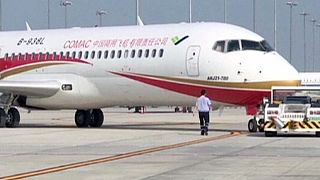 An Irish industry leader, the plane leaser Avolon, has accepted an all-cash bid of 6.2 billion euros from China's Bohai Leasing.
Only in December Avolon listed on Wall Street, going public for $20 a share. Bohai, owned by the HNA Group shipping conglomerate, is paying $31.
Bohai has swooped for Avolon on news a rival bid was being prepared. The deal still needs regulatory approval, and should be sealed by the first quarter of next year. Avolon's chairman said he saw the deal locking in two decades of growth opportunities.