Oil price slump resumes as traders see slowdown compound glut
Comments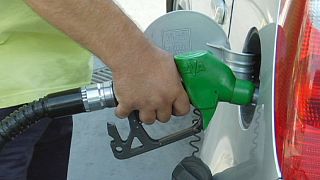 At the moment it seems to make more economic sense to store petrol rather than sell it, hoping for a price rise. But that looks unlikely as it is on the slide again after a mini-rally in the last few days.
OPEC's refusal to cut production is hurting its competitors, and there appears to be no end in sight to the strongarm tactics.
"What we have seen here is a classic case of jaw-boning. It does appear to have worked but I think the barriers to consensus for OPEC and non-OPEC countries still remain as high as ever," says market analyst at CMC Markets Michael Hewson.
Storage facilities around the world are close to capacity, and while no-one is talking about hiring tankers to put the stuff in, like in 2009, that point is approaching.
In the Eurozone petrol and diesel prices have steadily weakened since last summer, and the continuing glut should only worsen once Iran returns to the market, increasing oversupply further. The low energy price is the biggest factor in persistently low inflation over the past 12 months.
Now entering the equation is the possibility of a Chinese slowdown, reducing demand, and China's troubles bleeding into the rest of the world economy. At this rate it will be cheaper to leave it in the ground, which is what high-cost producers are now doing, laying off workers.