Huge gas find a game-changer for Egypt
Comments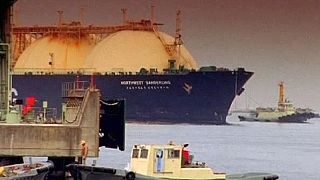 It is a discovery that could transform Egypt's economy and have important geopolitical outcomes.
Italian energy giant ENI has found the Mediterranean's biggest gas field, one of the biggest in the world, just off the Egyptian coast.
The Zohr field covers about 100 square kilometres, and could meet Egypt's gas needs for decades to come.
ENI, which is 30% owned by the Italian state, has full exploitation rights, and says it will fast-track the field's development. It also believes more gas could be found as the development progresses.
ENI is already Africa's biggest foreign oil and gas producer with significant interests also in Libya. In 2011 it made a massive find in Mozambique. It has operated in Egypt for the last 60 years or more, and since June has signed a number of major agreements with the state.
Egypt once exported gas to Israel and others, but in recent years has become a net energy importer. In recent years gas has had to be rationed to industry, slowing the economy.