Betfair and Paddy Power merger moves a step closer
Comments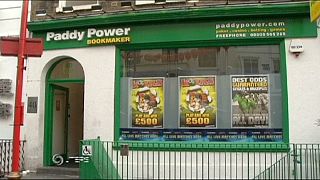 The creation of one of the world's biggest online gambling companies has moved a step closer.
Betfair and Irish rival Paddy Power have agreed key points on a 6.87 billion euro merger.
Discussions are still going on around the detail and structure of the deal but the companies said on Wednesday that it's been agreed in principle.
The enlarged business will have a predicted annual revenue in excess of 1.5 billion euros.
Shares in Paddy Power and Betfair were up 18 percent and 17 percent respectively on the news.
Under the terms, Paddy Power shareholders would own 52 percent of the group with Betfair investors owning the rest. Immediately prior to completion, Paddy Power shareholders would receive a special dividend of 80 million euros.
The two are combining at a time when increased regulation and taxation are driving companies to seek efficiencies through mergers.