Greece repays ECB after tapping fresh bailout funds
Comments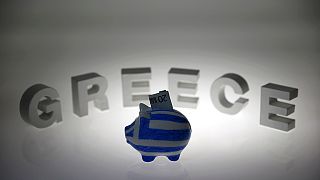 Greece has repaid 3.2 billion euros to the European Central Bank after Athens received the first emergency loans agreed under the country's third bailout.
Greek officials say they received thirteen billion euros of the 26-billion-euro tranche this morning.
Another 10 billion euros will be used to stabilise the country's banking sector.
The remaining three billion euros will be paid out in November.
The total bailout is worth 86 billion euros.
Today's disbursement comes after a number of eurozone parliaments agreed yesterday to back the deal struck with Greece's international creditors last month.
Conditions include fresh tax hikes and spending cuts, as well as a wave of privatisations.
The country has already received 240 billion under two previous bailouts.
The IMF, however, has concerns that Greece will never recover without "substantial" debt relief.
The global firefighting fund to help troubled economies says it will not come on board with the new bailout until Greece's first progress review in October