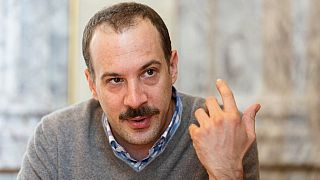 -
Copyright

FLORIAN WIESER/AFP
Austrian actor Florian Teichtmeister has been charged with possession of child pornography.
In a statement, the team behind the film Corsage, dedicated to the Empress of Sisi, said they were shocked by the revelations concerning the man who plays the Emperor Franz Joseph.
Competing to represent Austria at the Oscars in the best foreign film category, Corsage will be deprogrammed by the Cineplexx cinema chain, which manages 400 cinemas in twelve countries.
Austria's State Broadcaster TV ORF, which co-financed the feature film, also announced to withdraw all programs in which the actor appears.
His lawyer Michael Rami said he intended to plead guilty.
"Florian Teichtmeister will plead guilty in the criminal proceedings," he said.
"He has always cooperated fully with the authorities. And he has been undergoing psychological treatment for two years, which has allowed him to work on his mental problems that led him to own the files in question. 
"He, therefore, takes full responsibility for his actions, but stresses that this is a purely numerical offense and that he has not harmed anyone."
The producers of the film Corsage claim that the shooting took place before "the first rumours" began "in autumn 2021".
Teichtmeister is due to appear in court on 8 February. He faces up to two years in prison.