Change how you
impact the world
Euronews Green is the digital home ​of exceptional stories that are driving positive ​environmental change told through a European lens.
  ​  We shine ​a light on the people and brands whose legacy is making the world a better place.
Topics
We look at the best in green innovation, cutting-edge environmental solutions and practical tips that apply to our daily lives. Building a community of like-minded ​people who share diverse ideas that include green trends, eco-innovation and sustainable living is our focus.

Green news

Climate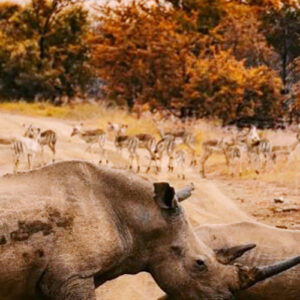 Wildlife & nature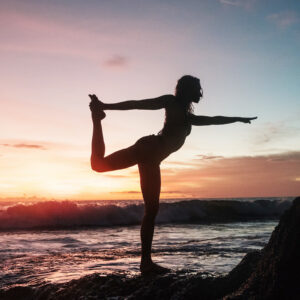 Living

Eco-innovation

Series

Opinions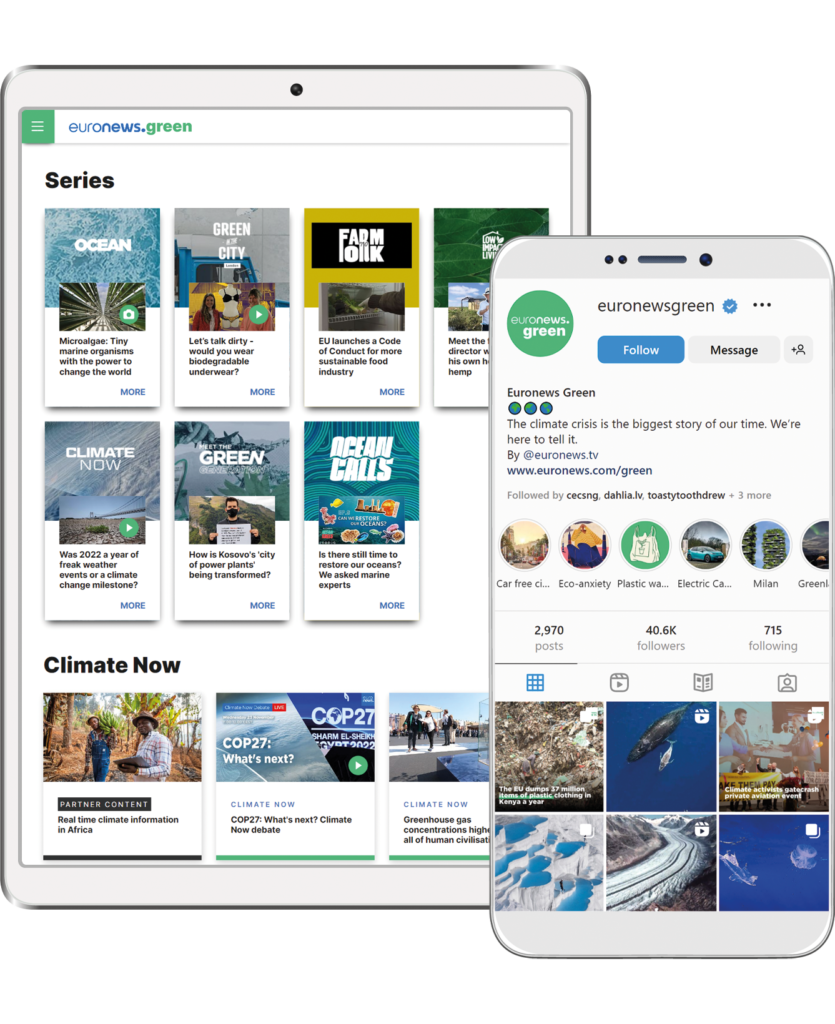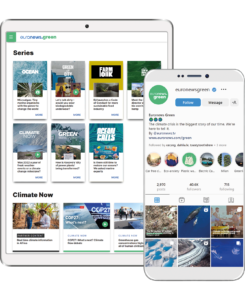 Euronews Green is
on a mission to encourage people to become actors of change and build a sustainable future for all.
    We believe the climate crisis is the biggest story of our time & we are here to tell it.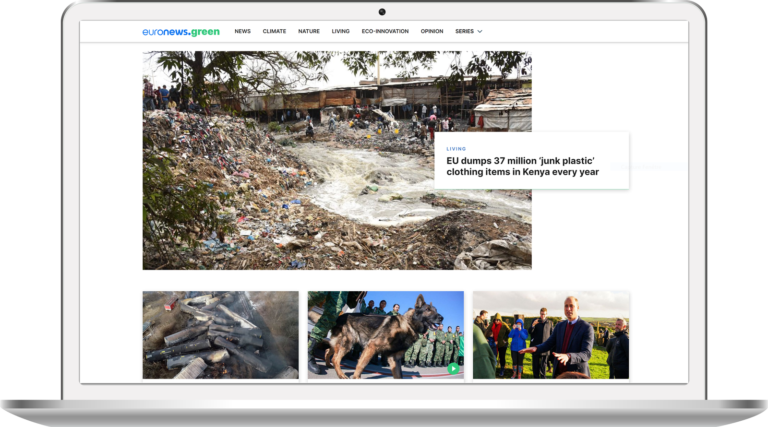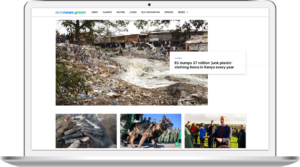 Audience

From frequent business travellers to luxurious travel fans or eco-responsible tourists, we address a wide range of travellers seeking new destinations, experiences and content.
We leverage our ready-made audience segments and can create bespoke segments for your needs.
Travel enthusiasts

Interested in unique and lesser known destinations, they are drawn to travel guides and insider "how to" destination videos.

Culture lovers

Voracious readers, frequent leisure travellers, eager to learn about new cultures.

Food, drinks & culinary connoisseurs

Eager to try new cuisines and share their passion on social media, photographing their food. More likely to visit high-end restaurants but at the same time are interested in street food.

Fashionistas

Avid shoppers both online and high-street with a preference for premium brands. They lean towards ethical purchasing and are curious about cultural influences in fashion.

Generation green

Primarily millennials who are cautious about the global impact of their purchases. They are focused on health and well-being, are heavy mobile users and well-informed about technology and sensitive to privacy issues.

Business decision-makers

Hold C-suite and executive leadership roles with a strong interest in technology and software that helps solve problems. They are also frequent business travellers.

Health & wellness devotees

They are keen adopters of fitness technologies and more likely to follow "fad" and established diet plans. They follow Youtube influencers and are frequent travellers.

Business & finance

Hold decision making job roles and are frequent business travellers. They have a thirst for knowledge and undertake detailed research before making financial decisions

Automotive enthusiasts

Typically, they own multiple vehicles, regularly watch global auto shows, car reviews videos, and are interested in automotive innovation, hybrid and electric vehicles.

The technophiles

Early adopters of new tech and make the key decisions on technology solutions at home. They believe that technology can be used to improve society, quality of life and solve business problems.


High net-worth individuals

They actively invest in financial markets and have a diverse investment portfolio. They also invest in unique and luxurious experiences.


Education & academia

Connected to universities and higher education institutions, they are also likely to be undertaking academic courses and training online, investing to improve and up skill. They search for vocational and specialist courses. They like YouTube, technology and social media.

Home improvement & DIY

They are regular desktop and tablet users, fond of YouTube. They love interior designer inspiration and new ideas for indoor and outdoor home improvement projects. They invest in construction, gardening, and greenhouses. They like staycations and are family oriented.


Online shoppers & trendsetters

They are mobile shoppers seeking designer fashion and beauty products hunting for discounts and vouchers. They engage with brands on Instagram and Pinterest, looking for ideas and inspirations. They like getaways and beach holidays in all-inclusive resorts.

Luxury lifestyle seekers

They invest time and money in new cultures, art, theatres and live performances, high-end restaurants and premium wines, and designer brands.

Sports enthusiasts

​Audiences identified specifically by their web behavior. This includes the consumption of sporting events, and sporting news articles across euronews.com and are likely to be interested in health and fitness.

Gaming & gambling

The majority of this audience is male, aged between 25-54 and use mobile as their prefered device type. They have shown interest or visited gambling-related content.

Ultra-high net worth individuals & investors

They have significant investible assets and are keen followers of politics and political developments. They are also likely to also invest in unique and luxurious experiences including luxury travel, vintage wines, and have a penchant for understanding different cultures.

C-suite

They are Senior Directors in charge of decision-making​, members of the senior management team and avid supporters of technology and solving problems using tech advancements​. They also frequently travel for business.

Science & discovery

They are known to consume both text and AV content that deals with modern scientific discoveries​. Avid readers of non-fiction literature these audiences also regularly follow key content generators across social media channels, particularly Twitter & Quora​​.
Euronews builds audience-led journalism
around topics shaping our future.