Euronews reinforces its digital operations as it expands and diversifies editorial production
22 February 2022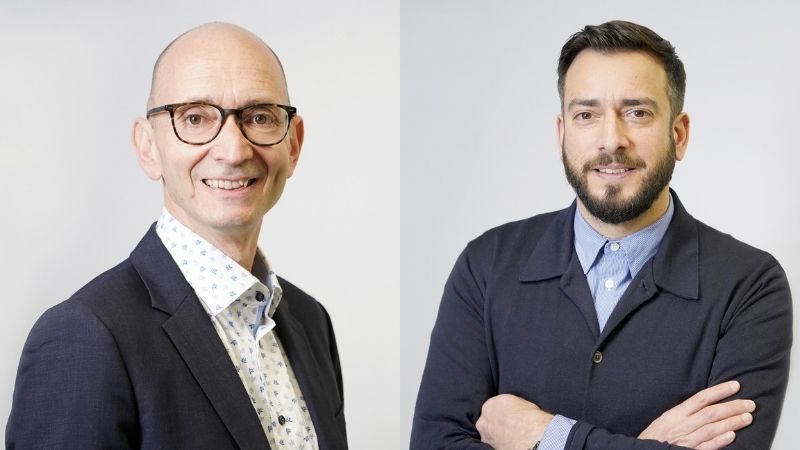 Lyon, France – 22 February 2022 –  Euronews, Europe's leading international news media, has appointed Stuart Duncan as Chief Digital Growth Officer and Patrick Heery as Editor-in-Chief of Digital Content. Both bring a wealth of experience and expertise in media management, audience growth and brand development.
These new appointments come at a time of expansion and diversification in Euronews' digital content productions, with audience engagement growing exponentially following the successful launch of specialised vertical platforms: Euronews Green, Euronews Travel, Euronews Next et Euronews Culture. Today, the Euronews brand reaches 200 million users every month across connected devices and Over-the-Top (OTT) platforms.
As Chief Digital Growth Officer, Stuart Duncan (pictured right) will be responsible for the development and execution of the digital strategy aimed at the growth and profitability of Euronews' global content on digital platforms, including the website, the app and the verticals. In this newly created position, part of the Executive Committee, Stuart will set the course for further diversifying Euronews' audience, enhancing reader engagement and loyalty, and guaranteeing a high-quality and satisfying experience for all those who choose Euronews to stay up-to-date with European and global affairs.
Stuart previously worked as editor-in-chief and principal regional lead of Microsoft News (UK, Ireland & Africa) and was a member of the Microsoft News Western Europe leadership team at Microsoft. In this role, he led a 40 staff strong editorial team in London, Dublin, Cape Town and Delhi servicing an audience of more than 40 million monthly users, and was responsible for audience growth, revenue and product development. Prior to Microsoft, he worked as director of digital content at Bauer Media.
Stuart joined Euronews on 17th January 2022 and shares his time between Euronews' London office and the Lyon headquarters.
As Editor-in-Chief of Digital Content, Patrick Heery (pictured left) will lead Euronews' digital news and other digital content production, following Euronews' overall editorial strategy.
Patrick is a news veteran and a seasoned digital content manager. Before joining Euronews, he worked as UK editor at BBC News, where he oversaw the newsroom's digital transition. During the coronavirus pandemic, he was asked to act as editor of BBC's international editions, overseeing the biggest audience the BBC website had ever seen.
Patrick will work in close coordination with the television content managers with the common aim of unifying all editorial operations and ensure the Group's editorial line and pan-European perspective are aligned.
Patrick joined the company on 1st February 2022 and is based in Euronews' Lyon headquarters.
Patrick and Stuart will both work closely with Ali Ihsan Aydan, Editor-in-Chief in charge of digital editorial strategy and development, who launched and runs digital content verticals such as Euronews Green, Euronews Travel, Euronews Next and Euronews Culture. The launch of the verticals has allowed the Euronews brand to increase its international reach and attract new audiences.
Euronews is a leading international news channel and one of the best known and most trusted news brands operating across Europe. Worldwide, Euronews is broadcast in 160 countries and distributed in almost 400 million homes – including 67% of homes in the European Union + UK. Every month, Euronews reaches over 140 million people, both on TV and digital platforms, according to the Global Web Index (2020).
Other Releases
Read about the latest corporate announcements of the Euronews group
Media contact
If you are a journalist or a media officer, please get in touch with the Euronews press office.