Euronews partners with fuboTV, strengthening its leadership position in the streaming landscape
1 February 2022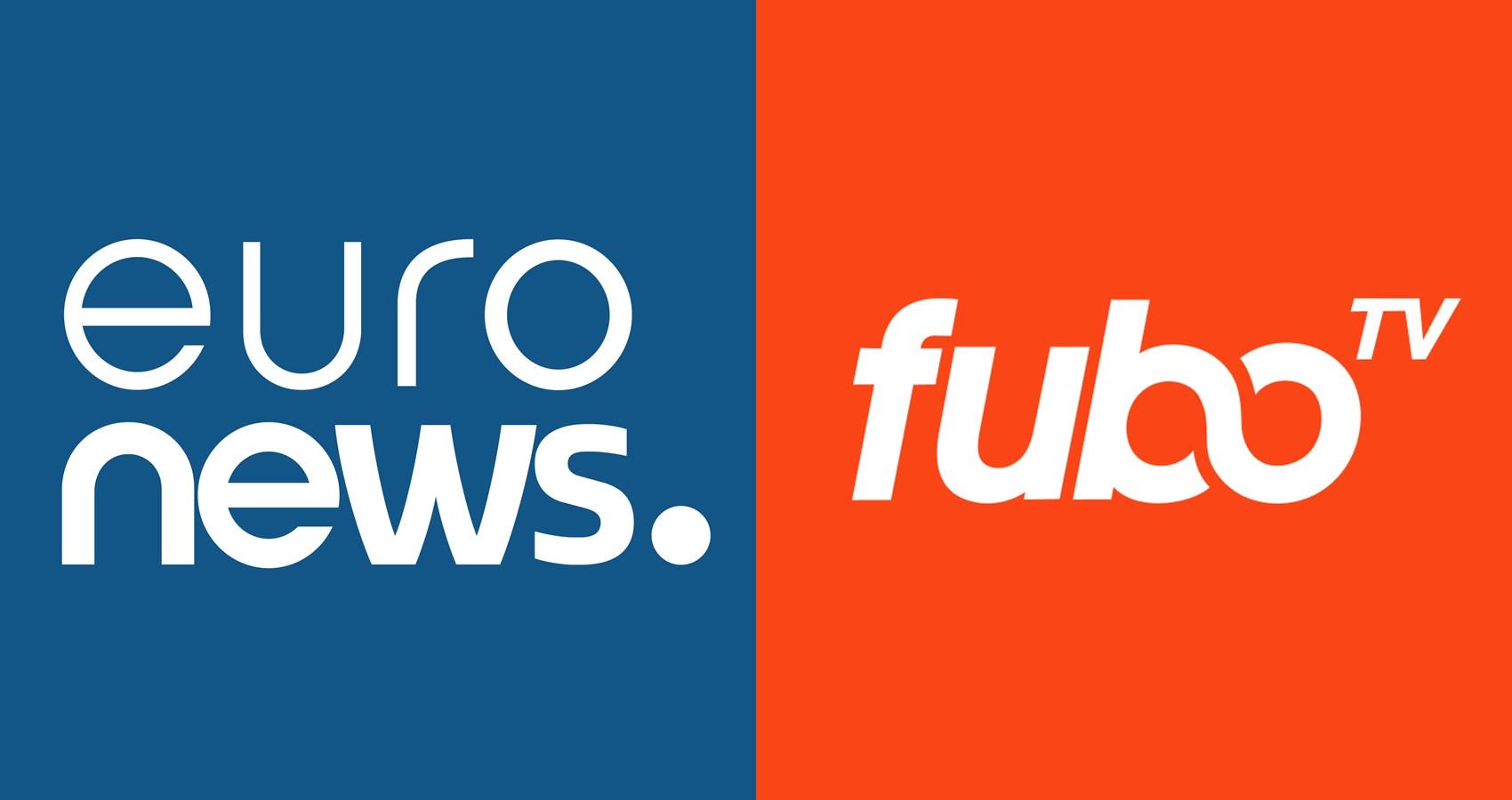 Lyon, France – 31 January 2022 – Euronews, Europe's leading international news media, has signed a partnership for North America and Spain with fuboTV, the leading sports-first live TV streaming platform. Under the deal, Euronews' English language edition and Africanews' English language edition are now available on the fuboTV platform in the United States.
Euronews offers fuboTV users round-the-clock news coverage from a European perspective, including news bulletins and exclusive interviews, as well as dedicated shows covering topics like science, climate, business, technology, current affairs and culture.
With this latest move, Euronews continues to grow its presence in the Over-the-Top (OTT) market in North America. Over the past two years, Euronews has developed multiple partnerships with major digital players, including PlutoTV, Roku , Tubi, Plex, Distro TV with a major focus on growing its reach via  connected – TV and OTT platform providers across the United States. The deal with fuboTV further strengthens Euronews' leadership position in the ever-growing streaming industry.
Maxime Carboni, Director of Worldwide Distribution at Euronews, said: "We are very excited about this cooperation with fuboTV. Expanding our reach in North America in the OTT market with a strong partner like fuboTV fits in perfectly with our successful business and audience growth strategy, which has  been transforming our access to US consumers across the last 2 years. News continues to be an audience driver for the Live TV experience and a place where innovation is critical. We are thrilled to share these values and continue our development in streaming with such a recognised partner like fuboTV."
Euronews broadcasts in 160 countries and is distributed in over 440 million homes – including 68% of homes in the European Union and United Kingdom. With almost 21M followers/subscribers on social media platforms and an average of 24.5M+ unique monthly visitors on its website and app, Euronews already has a strong digital audience, reaching 200 million monthly users users across connected devices and OTT.
Euronews is Europe's leading international news media. Its mission is to empower people to form their own opinion, through offering a diversity of viewpoints: Euronews is "All Views". Worldwide, Euronews is broadcast in 160 countries and distributed in almost 440 million homes – including 68% of homes in the European Union + UK. Every month, Euronews reaches over 145 million people, both on TV and digital platforms.