Euronews commits to prioritising editorial coverage of climate positive tourism organisations
5 November 2021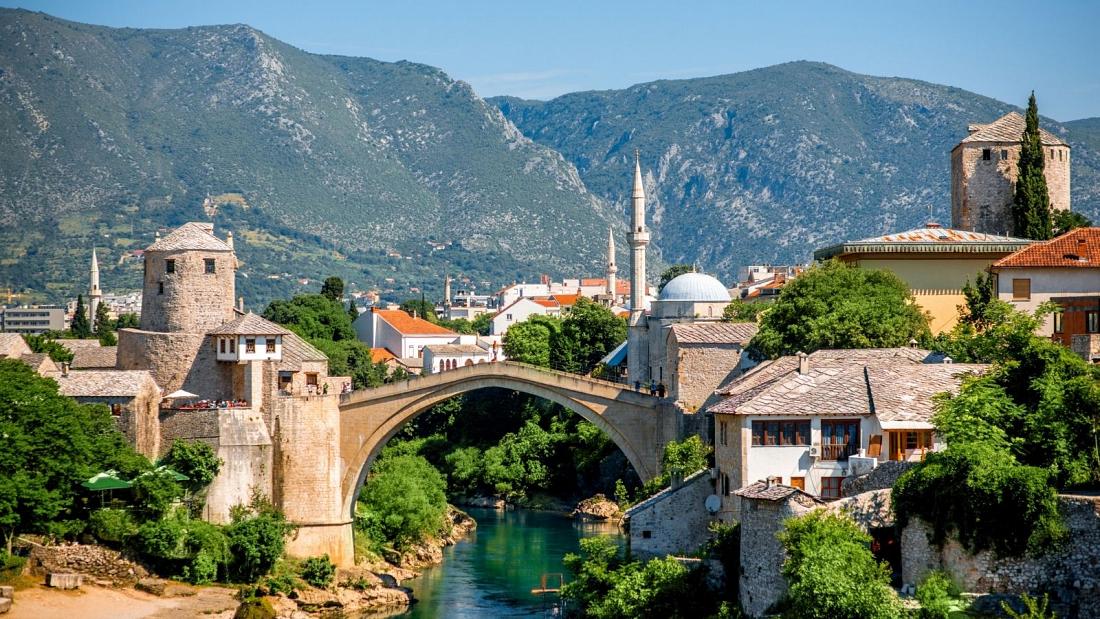 Lyon, France, November 5, 2021 – Euronews, Europe's leading international news media, has today pledged to prioritise editorial coverage of organisations that have signed the "Glasgow Declaration for Climate Action in Tourism" across all of its TV and digital platforms, including its thematic verticals Euronews Travel, Euronews Green and Euronews Next. The priority for the signatories will be given until the end of 2021 and potentially be extended into 2022. With this industry-first move, Euronews intends to send a clear message supporting the travel industry's ongoing efforts to tackle the climate crisis.
Launched at COP26 on November 4, the Glasgow Declaration recognises the urgent need for a globally consistent plan for climate action in tourism. It is a global initiative which commits tourism organisations to halve their emissions by 2030 and contribute to reaching net zero as soon as possible before 2050.
According to the World Travel and Tourism Council (WTTC) travel and tourism accounts for 8% of global greenhouse gas emissions.
The Glasgow Declaration was developed through the collaboration of UNWTO, the United Nations Environment Programme (UNEP), Visit Scotland, the Travel Foundation and Tourism Declares a Climate Emergency. It has already been signed by more than 300 organisations including tour operators, accommodation owners, destination marketing organisations and tourism organisations.
For 25 years, Euronews has worked with the biggest players in the travel and tourism industry, from airlines and hotels to tourism boards, countries, regions and investment agencies, crafting meaningful stories and providing 360° solutions across Euronews platforms. In 2020, Euronews launched Euronews Travel, its vertical dedicated to tourism and travel. Additionally, Euronews also recently announced a partnership with C Level to carbon balance all of its sponsored and branded content.
Ruth Wright, Managing Editor of Euronews Travel and Green, said: "Protecting the climate and ecosystems is often top of mind for our readers when they're booking their holidays. So signing the Glasgow Declaration makes good business sense, alongside the moral imperative every industry has to reach net zero as soon as possible. As confirmed at COP26 this week, we have less than ten years to avert the most severe climate disaster. We urgently need every industry onboard, so I'm really happy to see Glasgow Declaration signatories getting their houses in order. Signatories are welcome to contact me to discuss coverage."
Zurab Pololikashvili, UNWTO Secretary-General, said: "The Glasgow Declaration represents the total transformation of tourism – in attitude and in actions. With the world watching, tourism came together at COP26 in Glasgow to commit to halving emissions within the next decade and reaching net-zero by 2050. UNWTO warmly welcomes Euronews on our shared path to sustainability. By featuring the work of signatories, Euronews will inspire many more tourism businesses and destinations be part of this commitment to change."
Alex Narracott, co-founder of Tourism Declares a Climate Emergency and Much Better Adventures, said: "To successfully decarbonise travel we need all organisations in the tourism industry – big and small – to align with the Glasgow Declaration. Media has a big part to play here. If more media companies chose to follow the leadership stance taken by Euronews it could have a huge impact on the speed at which that happens."
Zina Bencheikh, Managing Director EMEA at Intrepid Travel, signatory and launch partner of the Glasgow Declaration of Climate Action in Tourism, said: "Science tells us that we all must commit to more ambitious and urgent climate action to ensure a safe and sustainable future for people and the planet. Intrepid Travel has been on its climate journey since 2005 but climate change is a collective responsibility and cannot be achieved by one company or industry. Media is key to keeping the public informed and educated, and I'm delighted that Euronews is taking a stand on this critical issue."
Euronews is a leading international news channel and one of the best known and most trusted news brands operating across Europe. Worldwide, Euronews is broadcast in 160 countries and distributed in almost 400 million homes – including 67% of homes in the European Union + UK. Every month, Euronews reaches over 140 million people, both on TV and digital platforms, according to the Global Web Index (2020).