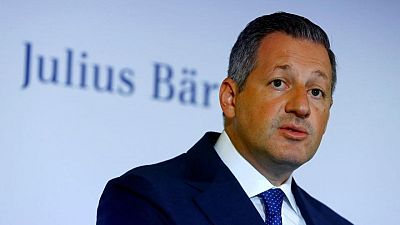 -
ZURICH – Swiss banker Boris Collardi burst back onto the financial scene on Friday when EFG International AG said he was buying a 3.6% stake and would get a seat on its board of directors.
Private bank and asset manager EFG said Spiro J. Latsis intended to sell the stake to Collardi, who it proposed as a member of the board.
The board intended to convene an extraordinary shareholders' meeting to elect Collardi "in the coming months once all regulatory filings and approvals have been completed", it said.
Collardi, aged 47, previously long-time chief executive of Julius Baer, left his job as managing partner at Swiss private bank and asset manager Pictet last year little more than three years after joining the firm.
A gifted networker who rose to one of the highest roles in Swiss banking at an early age, he was one of two former Baer executives reprimanded by Swiss market supervisor FINMA after an inquiry into money laundering in Venezuela and corruption at soccer's world governing body FIFA.
Pictet at the time said it stood behind Collardi and had full confidence in his work, while Collardi accepted the reprimand issued.