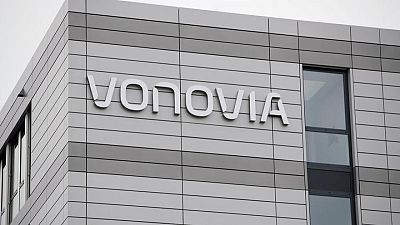 -
BERLIN – German real estate giant Vonovia said on Friday it is on course for "significant growth" after a record year and the acquisition of smaller rival Deutsche Wohnen in 2021.
The group reported an 18.8% increase in EBITDA (earnings before interest, tax, depreciation and amortisation) to some 2.3 billion euros ($2.55 billion) for 2021.
Vonovia expects to fully integrate Deutsche Wohnen by the beginning of 2023 and said it was sticking to a synergy target of 105 million euros in 2024 after the takeover.
"In 2021, we achieved the goals we set ourselves and partly even exceeded them," CEO Rolf Buch said in a statement. "Likewise, our guidance for 2022 shows significant growth."
For 2022, Buch added: "We're anticipating to increase our turnover, EBITDA and Group FFO (funds from operations) by more than 20%."
($1 = 0.9021 euros)