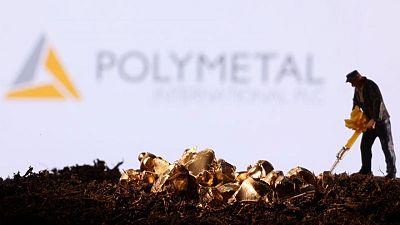 -
LONDON – Shares in companies exposed to Russia and Ukraine fell heavily on Monday while European equity market volatility surged to a 16-month high after the Russian military said it had foiled a border breach from Ukraine.
While Kiev denied the report as fake news, markets reacted to the headlines, with shares in Raifeissen Bank falling more than 6% while Italy's Unicredit and Hungary's OTP extended losses to stand around 3% lower.
An index measuring European equity market volatility spiked to the highest since October 2020
London-listed mining firms Polymetal and Petropavlovsk, with operations in Russia, lost between 7% and 10%.
The news also sent yields on safe-haven German 10-year bonds to two-week lows at 0.185% while the Swiss franc rallied to a three-week high to the euro, up half a percent. The euro slipped to around flat at $1.1332 having earlier traded as high as $1.1391.
Adding to jitters was the Kremlin's earlier denial that there were concrete plans for a summit over Ukraine between Russian President Vladimir Putin and his U.S. counterpart Joe Biden.