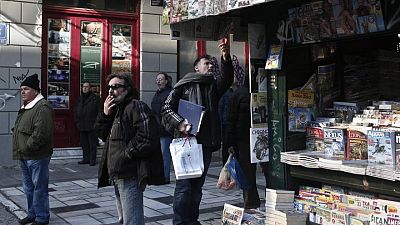 -
ATHENS – Greece's annual consumer inflation accelerated to 6.2% in January, hitting its highest level in 21 years on the back of surging energy costs, housing and transportation, official data showed on Tuesday.
Price growth accelerated from 5.1% in December, statistics service ELSTAT data showed.
Greece's annual EU-harmonised inflation, the European Union uses to measure price growth across the bloc in a consistent way, also spiked in January, to 5.5% from 4.4% in December.
Natural gas prices soared 154.8% on an annual basis, while electricity prices were up 56.7%, ELSTAT said. Costs of housing, food and non-alcoholic beverages, transportation, apparel and footwear have also gone up.