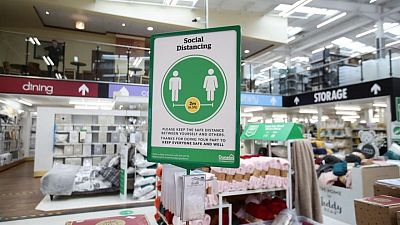 -
By Juliette Portala
-British retailer Dunelm announced on Wednesday a second special dividend in less than six months after robust demand for homeware and furniture helped it post a record pretax profit in the first half, lifting its shares.
The group, one of Britain's largest homeware retailers with more than 170 stores and an online presence, said it was hiking retail prices where needed as it battles rising cost pressures.
During the pandemic, the company profited from rising consumer demand for home improvement and strong digital sales. Growth from its stores has remained encouraging.
As expected, inflation on commodity prices and freight rates is now affecting the cost of stock purchases, Dunelm said, with pressures seen growing into next year.
Britons are facing a cost-of-living crisis this year as energy prices and inflation soar and taxes rise, leaving shoppers with less disposable income that could force them to curtail discretionary spending.
"If someone has a few hundred pounds less in their pocket after paying the bills each month, they are going to make some tough decisions," AJ Bell analysts said. "Do people really need to buy more cushions for the home or new curtains?"
The brokerage said there could be a shift in products being purchased as demand would remain for other items sold by Dunelm, such as towels, lights, cooking equipment and bedding.
On the London Stock Exchange, Dunelm shares were up as much as 4.9% after the group posted a 25.3% jump in profit before tax to 140.8 million pounds ($191 million) for the 26 weeks ended Dec. 25 and announced a special dividend of 37 pence per share.
"The surprise was a second special dividend in six months," analysts at Peel Hunt said in a note.
($1 = 0.7378 pounds)