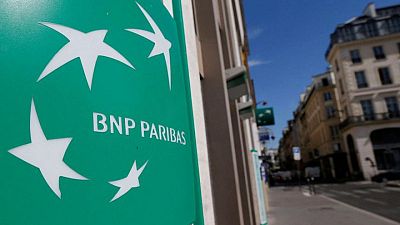 -
LONDON – BNP Paribas now expects the the Bank of England to raise UK interest rate hikes by 0.25% next month, rather than wait until May as previously forecast.
"With the Covid backdrop improving and inflation continuing to surprise to the upside, we now expect the Bank of England to raise interest rates by 0.25% on 3 February, versus our prior expectation of a May hike," the bank's chief European economist Paul Hollingsworth said in a research note on Wednesday.
In doing so, the BoE would kick start the process of balance sheet reduction. Hollingsworth added, however, that the BoE was still likely to deliver a more gradual pace of rate hikes than is currently priced into markets.