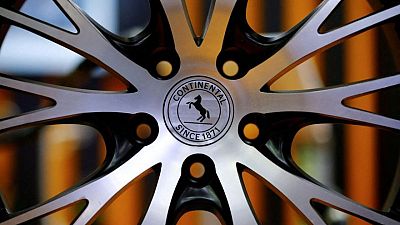 -
FRANKFURT – German automotive supplier Continental AG could hit the upper end of its profit margin outlook in 2021 after vehicle production picked up in the fourth quarter, its chief executive officer told magazine WirtschaftsWoche.
For 2021, Continental expects an adjusted margin on earnings before interest and tax of about 5.2% to 5.6%.
"There is a chance to hit the upper end of our outlook," Continental CEO Nikolai Setzer was quoted as saying by the German magazine.
($1 = 0.8826 euros)