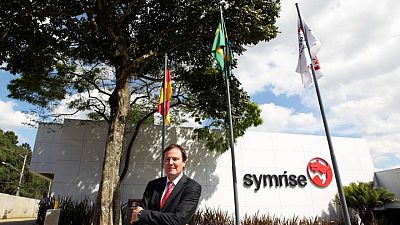 -
BERLIN – Symrise said on Wednesday it extended the contract of Chief Executive Officer Dr Heinz-Juergen Bertram ahead of schedule for another three years.
"Dr Heinz-Jürgen Bertram has been leading Symrise AG confidently and successfully for more than ten years now," Chairman Michael Koenig said in a statement.
"Under his leadership, Symrise AG has developed into one of the 40 largest publicly listed companies in Germany," Koenig said.