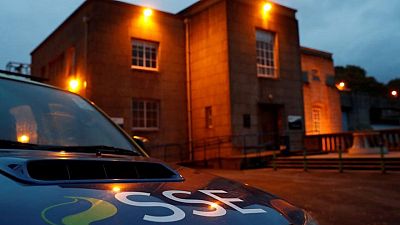 -
LONDON -British renewable power generator and network operator SSE Plc announced a hike in its green investment spending plans to 2026 on Wednesday and moved to silence calls from activist investor Elliott Management to spin off its renewable arm.
The company turned its focus to renewable power and networks after selling its household energy supply and services arm to OVO Energy at the beginning of 2020. It pledged on Wednesday to invest 12.5 billion pounds ($16.83 billion) to 2026 in clean energy projects.
Under the investment plan, which represents 1 billion pounds of additional capital expenditure per year over its previous spending programme, SSE will expand its renewable power five fold to 50 terrawatt hours a year by 2031, it said.
The new investment will be split into 40% to networks, 40% to renewables and 20% to other flexible generation.
This move, CEO Alistair Phillips-Davies said, would help deliver value to shareholders.
"The business needs to stay together, we have got two strongly net zero aligned businesses they both have very strong growth characteristics," he said in a press briefing.
Activist investor Elliott Management has pushed for the company to separate its renewable power generation from its networks business.
The investments will also be funded by sales in the company's networks division, while the company will rebase its dividend to 60 pence in 2023/24, down from a dividend of 80p last year.
Analysts at JPMorgan said the cut was larger than expected.
Shares in the company were down 3.7% by 1210 GMT.
Adjusted pre-tax profits for the six months to Sept. 30 2021 were 174.2 million pounds, up from 133.9 million pounds in the same period last year.
Profits were boosted by higher volumes and revenue allowances in its regulated network business and a strong performance from non-core businesses such as its gas storage site, the company said, offsetting a fall in renewable power generation.
($1 = 0.7429 pounds)