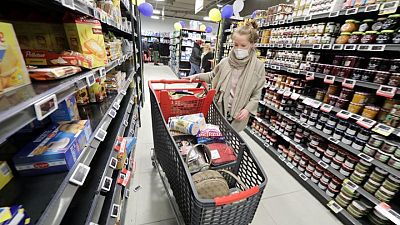 -
FRANKFURT – Euro zone inflation will fall back below the European Central Bank's 2% target in 2023, so conditions for an interest rate hike, as stipulated by the bank's guidance, have not been met, Lithuanian policymaker Gediminas Simkus said on Friday.
"Even if we have a certain increase or even higher inflation rate projection for this year, more than 2%, it's to return to lower than target levels in 2023, and this is not in line with the forward guidance," Simkus told a conference.
Still, the comments may indicate a delay in the fall of inflation as the ECB projected price growth back under target in 2022.