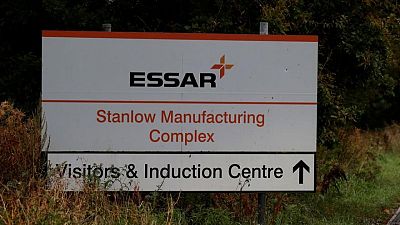 -
LONDON – British refiner Essar Oil plans to build two low-carbon hydrogen plants at its Standlow refinery in northwest England at a cost of 750 million pounds ($1 billion), it said on Thursday.
The company has submitted planning applications for the project, it said in a statement.
If approved, construction of the two so-called "blue hydrogen" plants, where the fuel is produced from natural gas and carbon emissions from its production are captured and stored, will begin at the end of 2022 with output expected to begin from the mid-2020s.
($1 = 0.7291 pounds)