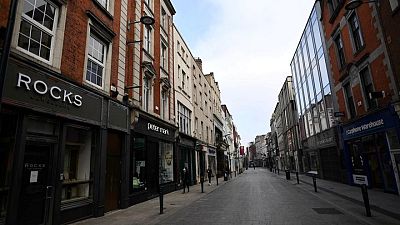 -
DUBLIN – The number of people in Ireland claiming temporary coronavirus-related jobless benefits fell 4% to 106,245 in the past week, dropping moderately for the second successive week, government data showed on Tuesday.
While Ireland has lifted most COVID-19 restrictions and some sectors are reporting difficulties hiring staff, almost 5% of the workforce remain in receipt of the payment for those laid off during one of Europe's toughest lockdown regimes.
Some two-thirds of recipients reported that they worked in construction, manufacturing, administrative activities, retail or accommodation and food service before the pandemic, sectors which are for the most part now fully reopen, the data showed.