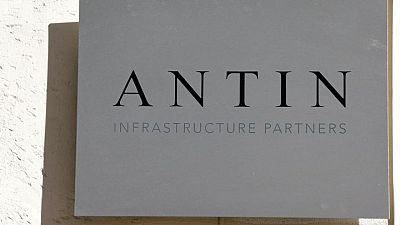 -
(Corrects to show Exclusive Networks IPO priced at 20 euros (not 24)
PARIS – Two of the latest stock market newcomers in Paris set their initial public offerings pricing on Wednesday, hoping to build on a strong run of listings in France. Investment firm Antin Infrastructure Partners will float its shares at 24 euros – at the top of its price range – valuing it at 4.1 billion euros after the IPO. It follows British private equity group Bridgepoint in going public this year, and its shares are due to start trading on Sept 24. Technology firm Exclusive Networks, which helps cybersecurity companies connect to businesses, priced its listing at 20 euros per share – at the bottom end of its 20 to 24 euros range, giving it a valuation of 1.83 billion euro.
Its shares are due to start trading on Sept. 23. The two join a long list of companies making their stock market debut in Europe this year, with listings hitting their highest level in 14 years in the first half. French businesses joined the fray later than some, with mixed results at first, including shares in online music firm Believe falling after its June listing.
Believe is still below its listing price, which executives have attributed to the fact European investors needed longer to get to grips with a tech and music world they are less familiar with. Icade Sante, the healthcare property business of French real estate firm Icade, said on Tuesday it had set a 115 to 135 euros per share price range for its upcoming IPO, giving it a value of up to 6.4 billion euros ($7.50 billion). French cloud computing services firm OVHcloud also aims to raise 400 million euros by selling new shares in a Paris IPO, it said on Monday.
(This story corrects to show Exclusive Networks IPO priced at 20 euros (not 24)