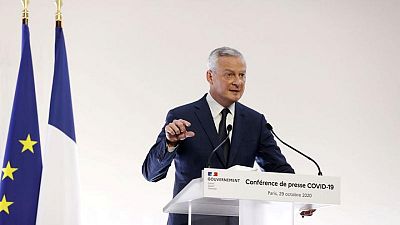 -
BRDO, Slovenia – The European Union should discuss exempting "green" investment from deficit calculations as part of its review of its fiscal rules and ensure that the pace of debt reduction does not jeopardise growth, French Finance Minister Bruno le Maire said.
Le Maire told a news briefing that fighting climate change would require very large financing and exempting investment that would contribute to that goal was worth discussing, although it was tricky to define what exactly constituted "green" investment.
Asked if the current EU rule that public debt must be reduced by 1/20th annually of the excess above 60% of GDP he said that while France and all governments in Europe were committed to cutting debt, the pace of debt cuts should be set in a way that did not jeopardise growth.