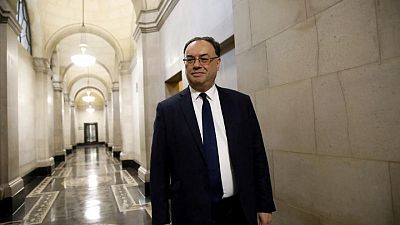 -
LONDON – Bank of England policymakers split evenly last month between those who felt the minimum conditions for considering an interest rate hike had been met and those who thought the recovery was not strong enough, BoE Governor Andrew Bailey said.
"Let me condition this by the fact that it was an unusual meeting because there were only eight members of the committee – so it actually was four-all," Bailey told members of the Treasury Committee in the lower house of Britain's parliament.
As Britain's economy reeled from the hit of the coronavirus pandemic in 2020, the BoE said it did not intend to tighten monetary policy "at least until there was clear evidence that significant progress was being made in eliminating spare capacity and achieving the 2% inflation target sustainably."
The BoE's Monetary Policy Committee voted unanimously to keep its benchmark Bank Rate at 0.1% at its August meeting. One member, Michael Saunders, voted for a reduction in the size of the central bank's bond-buying programme.