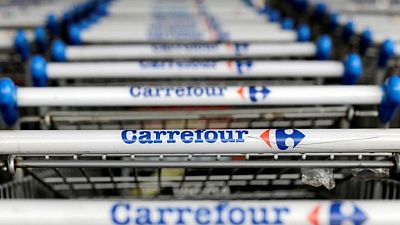 -
PARIS – Agache group, the holding company owned by French billionaire Bernard Arnault, said on Tuesday it was selling its 5.7% stake in Europe's largest retailer Carrefour.
The company said in a statement it has launched the disposal via an accelerated bookbuilding process reserved for institutional investors.
"The final terms of the placement will be announced after the closing of the accelerated bookbuilding process," Agache group said.
Shares in Carrefour closed at 16.85 euros ($19.89) on Tuesday on the Paris stock market, giving the French retailer a market value of 13.32 billion euros.