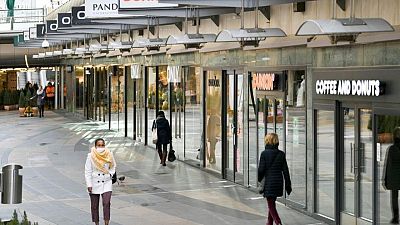 -
AMSTERDAM – The Dutch economy grew 3.1% in April-June compared with the previous quarter as a gradual lifting of coronavirus restrictions sparked a boom in consumer spending and left companies scrambling for staff.
Official figures on Tuesday showed the euro zone's fifth-largest economy expanded in the second quarter for the first time since Q3 last year, with growth vastly exceeding the 1.6% predicted on average by economists.
Consumer spending jumped almost 6% as bars and restaurants were allowed to gradually reopen from March after a six-month lockdown, while restrictions on many stores were eased.
The economic rebound was also visible in the labour market, where vacancies exceeded the number of unemployed for the first time since records began 18 years ago.
Economic output was almost 10% higher than in the second quarter of 2020, when the first wave of the coronavirus pandemic led to a deep recession.
But despite recording the strongest yearly growth on record, the Dutch economy is still slightly smaller than before the coronavirus crisis hit.
The government's main economic adviser last month said growth would be higher than 3% both this year and next, following an unprecedented 3.8% contraction in 2020.