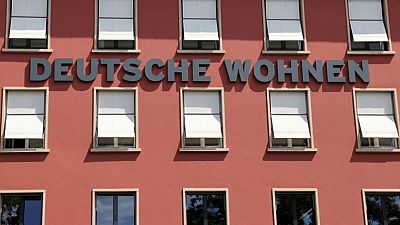 -
BERLIN – Vonovia's sweetened bid for rival Deutsche Wohnen will be final, and there will not be another offer if the takeover attempt fails again, the head of the German real estate group said on Friday.
Vonovia last month narrowly failed to pass the 50% threshold with a bid worth 52 euros per Deutsche Wohnen share. It has said it plans to submit the new offer at 53 euros a share, valuing the company at 19.1 billion euros ($22.58 billion), while outlining the framework of the deal.
German watchdog Bafin gave its go-ahead for a renewed attempt on Thursday.
Vonovia had learned from its mistakes, and the new offer would be a good solution, Chief Executive Rolf Eberhard Buch said in a call with journalists. "We will not make another offer for Deutsche Wohnen. Either this one works or it does not."
The country's biggest merger this year would create a European real estate giant with 550,000 apartments whose combined book value stands at more than 80 billion euros. It comes as Deutsche Wohnen has become the focus of popular anger in Berlin over tenant rights and affordable housing.
Since the failed offer last month, Vonovia has secured just below 30% of the shares in its rival, some of them by buying treasury shares at 52 euros apiece.
Under German regulation, a company has to make a mandatory takeover offer if it crosses the 30% line, but Buch said he does not plan to go that direction. Vonovia could also be a "stable anchor shareholder" with its stake, he said.
Close to 50% of Deutsche Wohnen shares are held by hedge funds and speculative investors, Buch said, adding that such a share base was not suitable for a housing company.
Vonovia on Friday raised its full-year forecast after reporting an 8% increase in its core operating profit to 1 billion euros.
($1 = 0.8459 euros)