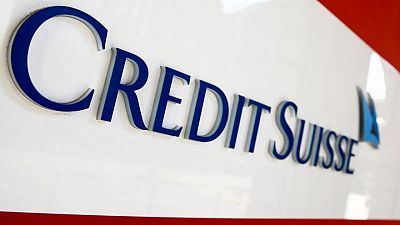 -
By Abhinav Ramnarayan and Brenna Hughes Neghaiwi
LONDON – Credit Suisse has reshuffled its equity capital markets team in Europe, according to an internal memo seen by Reuters, after losing one of its top bankers in that sector to rival Deutsche Bank.
Felipe Portillo has been appointed Head of Risk in the Europe, Middle East and Africa (EMEA) region in addition to his existing responsibilities as Head of Americas Risk.
Antonio Limones has been appointed Head of Syndicate in the EMEA region, replacing Stephane Gruffat who moved to Deutsche Bank last month.
Credit Suisse has seen several senior staff leave after a series of scandals including a 4.4 billion Swiss franc ($4.7 billion) loss on its dealings with U.S. fund Archegos Capital Management.
Aside from Gruffat, the Swiss lender recently lost another key European dealmaker, banker Armando Rubio-Alvarez, as a talent exodus which started in the United States spreads to Europe.
Both Portillo and Limones will be based in Madrid rather than London, with the Swiss bank building up its presence in the Spanish capital following Britain's exit from the European Union.
Paolo Celesia has been appointed Head of Southern Europe ECM, adding Iberia to his current responsibilities for Italy. He will also be based in Madrid.
A Credit Suisse spokeswoman confirmed the contents of the memo.