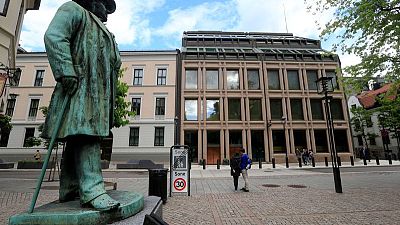 OSLO (Reuters) – Norway's overall fiscal balance swung to a deficit of 39.2 billion Norwegian crowns ($4.77 billion) last year from a surplus of 276.7 billion crowns in 2019, final accounts released by the finance ministry showed on Friday.
Norway saw a sharp decline in tax revenue due to the COVID-19 pandemic, while spending from the country's $1.13 trillion sovereign wealth fund rose to cushion the impact.
When adjusted for oil income, Norway's deficit for the year ballooned to a record 370.5 billion crowns from a deficit of 227.6 billion crowns in 2019.
Still, the oil-adjusted deficit was 46.9 billion crowns smaller than had been anticipated as late as in December of 2020.
($1 = 8.2198 Norwegian crowns)
(Reporting by Terje Solsvik, editing by Gwladys Fouche)