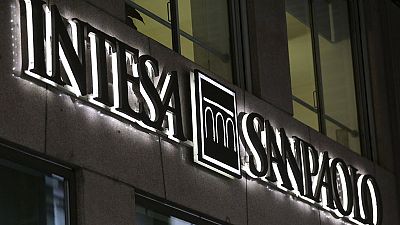 MILAN (Reuters) – Italy's biggest bank, Intesa Sanpaolo, is reviewing its coal mining financing policy and will this year set a target date for phasing-out funding for the sector, it said on Tuesday.
In answers to shareholders posted on its website ahead of Wednesday's annual meeting, Intesa said it had limited credit exposure to the coal mining sector and would help its customers through energy transition plans under its phase-out policy.
Intesa's coal policy already forbids the financing of new coal plants and mines, Intesa said in response to a question from Amundi Asset Management.
The bank said its environmental, social and governance (ESG) team would meet with Amundi to discuss the matter, as requested by the asset manager owned by France's Credit Agricole.
Intesa CEO Carlo Messina this month said ESG factors were increasingly central to investment decisions of institutional funds, which expect banks such as Intesa to play their part.
In planning to halt financing of coal mining businesses, Intesa joins a growing number of international banks looking to support global efforts to eradicate one of the most polluting fossil fuels.
Rival Unicredit in September set a goal to cut its coal exposure to zero by 2028, declining to provide banking services for any coal-related projects.
(Reporting by Valentina Za; Editing by David Goodman)