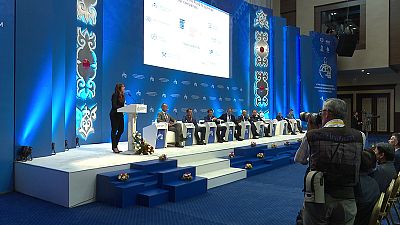 The Astana Economic Forum is an opportunity for international dialogue, discussion and brainstorming on a range of economic issues facing Central Asia and the rest of the world.
For Kazakhstan, it's an ideal showcase for its economic achievements.
Kazakhstan is a founding member of the Eurasian Economic Union and is now making concerted efforts towards setting out a roadmap for reducing its dependence on oil and gas.
Timur Suleimenov, the Minister of National Economy of Kazakhstan said, "Oil and hydrocarbons will be losing their value and their importance as a source of energy. We clearly understand the need to diversify and of course we are putting a lot of effort into other sectors, non- extractive sectors, such as equipment and preproduction services in general, medical services, educational services. That's the future".
If you want to know more: http://forum-astana.org/en