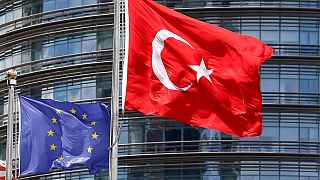 On the 16th of April Turkey's political system may change from its current parliamentary-based model.
People will vote 'yes' or 'no' on a idea of abolishing the post of Prime Minister and giving more executive power to the president.
Markets typically do not like referendums and the reason has nothing to do with the proposed changes. Investors just prefer certainty, especially amid political changes around the world over the past year.
In this edition of Business Line we look at the current state of Turkey's economy and the country's economic ties with the EU.