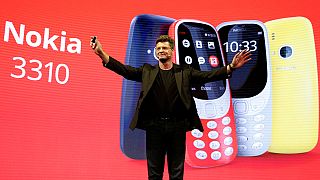 This week's special edition of Business Line is entirely focused on IT.
We're reporting from the Mobile World Congress – trying to figure out the IT trends for 2017 and looking at what's happening with an industry that has grown hugely over the past decade.
All the usual suspects will feature – Samsung and Apple of course – but also one of the legacy brands as a new entity emerges selling Nokia-branded devices, pushing nostalgia in a very successful attempt to stand out from the crowd at one of the world's biggest and most popular technology events.
Trending on The Verge: The "Nokia" 3310 isn't a Nokia https://t.co/nK76hjyha1pic.twitter.com/fWnzgmCBuM

— The Verge (@verge) March 1, 2017
10 Valid Reasons Why You Shouldn't Buy the New Nokia 3310 Phone

Read More: https://t.co/lBSdndoo6zpic.twitter.com/4g8pqSVVzB

— PhoneRadar (@phoneradarblog) March 1, 2017