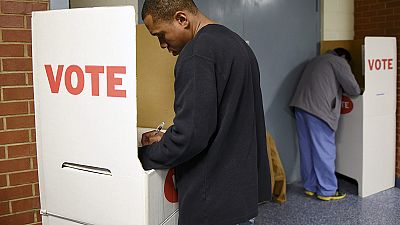 Economic stagnation and the emergence of populist politics.
Oxford dictionaries declared "post-truth" to be its international word of the year.
Oxford's editors have defined it as an adjective "relating to or denoting circumstances in which objective facts are less influential in shaping public opinion than appeals to emotion and personal belief".
The rival dictionary Collins named 'Brexit' word of the year after and added a noun 'Trumpism' into the shortlist.
Its defined as the policies advocated by the US politician Donald Trump, especially those involving a rejection of the current political establishment and the vigorous pursuit of US national interests a controversial or outrageous statement attributed to Donald Trump.
The referendum in the United Kingdom and the US election have pointed to public discontent and the issue of inequality. If it remains, there could be more new words occurring from the referendum in Italy and the presidential race in France, but the term 'uncertainty' is here to stay for a while.
The new realities of the post-truth era.
This week in Business Line.