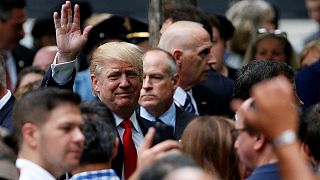 Early voting is already underway in the US presidential election where 37 states allow people to cast their ballot in advance.
That makes the stakes very high for Hillary Clinton and Donald Trump in the final weeks of the campaign.
In this edition of Business Line we look at the finances of both camps – how much they are raising and how much they are spending, plus the mystery of Trump's tax returns.