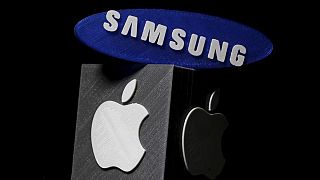 This week in Business Line we look at the triumphs and troubles of Samsung and Apple.
They are the very definition of high tech rivals – on all fronts: tablets, smartwatches, and particularly – smartphones.
In the past Samsung focused on more affordable devices, whilst Apple targeted the high end market. But the South Korean company has increasingly been unveiling costlier smartphones – the latest being the Galaxy Note 7 – its most expensive model, trying to steal a march on Apple's iPhone 7.
However at the worst possible time, it has had to recall 2.5 million of them after multiple reports of phones catching fire.
How will that work in Apple's favour as it releases the newest iPhone model?