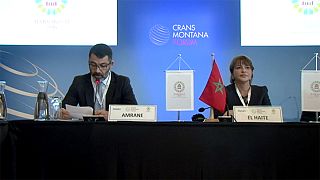 The Paris Summit on climate change, COP 21, was a breakthrough of sorts in the battle against global warming – it set targets for shifting the world to green energies by 2100. Whilst some of these were criticised for being vague and the result too much of a compromise, nevertheless the summit was hailed as progress.
In total 195 parties unanimously adopted the Paris Agreement, which set a long-term goal of keeping temperatures "well below 2 degrees C," articulated the intent to reduce that to 1.5 degrees and committed countries to net zero emissions in the second half of this century.
In November Marrakech in Morocco will host COP22 where the global renewable energy industry will be promoted, in particular by Morocco itself.
Recently in the run up to COP22, the Crans Montana Forum met in Vienna for its 27th annual session to debate "Social Responsibility, Energy Security and Renewables in the Energy mix."
The focus was also on Morocco, which for a long time was dependent on imported fossil energy, but had the transition to renewables inscribed in its Constitution in 2009.
"Morocco has a strong ambition to develop renewable energy production. By the year 2030 we would like to achieve that renewables represent 52 percent of the total energy mix," Obaid Amrane, from Morocco's Agency for Solar Energy told Euronews at the forum.
At the heart of the Moroccan green revolution is the NOOR project, a group of five solar power plants totalling approximately 2 giga watts of capacity. The first phase, NOOR 1 has been inaugurated in February 2016. The power plant also overcomes one of the main difficulties of using solar energy: it stores heat in molten salt, thus it can produce electricity even 3 hours after sundown. NOORIII will lengthen this period to 7 hours after sundown. Morocco is equally ambitious when it comes to wind and hydro power plants. But enormous renewable energy facilities are not enough.
"It is a considerable effort from a southern country that barely emits any greenhouse gases, but in addition to that, our policy on energy efficiency set a goal of 20 percent improvement in energy efficiency for 2030. In industry, transport, construction, public works, agriculture – all of these sectors are concerned. In addition, to remain coherent, we are reducing dependence on fossil fuels. It can only be done in small steps because of social reasons, but it is being done," Said Mouline, the Director General of Morocco's National Agency for the Development of Renewable Energy and Energy Efficiency said.
The hope is that Morocco's example will inspire other countries at the COP 22 to turn the somewhat abstract success of the Paris treaty into concrete action.
"We simply want to switch, to switch the mode of operation. To switch from negotiation to execution and action. To switch from rumination to construction, to switch from 'debating mode' to creating mode," said Hakima el Haité, Morocco's environment minister.
It's clear that states cannot achieve these goals alone and that the multinational energy industry will have to be partners. Meanwhile figures in the renewable energy industry, the CEO of Turkish Eko Renewable Energy, believe the global community is not being ambitious enough.
"In my mind the countries should not talk about what percent of renewable energy they are going to reach by – let's say – 2030 or 50 or any given year. They should talk about when they are going to reach 100 percent renewable energy, in what year. They should declare (it) this year and they should be committed to that and we should all work toward that goal," Serhan Süzer said.
Last year, 2015, was the hottest on record globally – it was 0.75 C higher than the long term average between 1961 and 1990. And since meteorolgists expect 2016 to set a new record, and as the rises in greenhouse gases trap ever more heat in the atmosphere, the worry is that such record breaking may be the new normal.