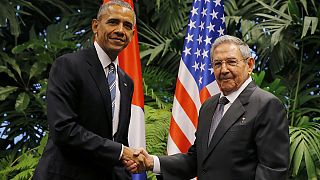 There will be change in Cuba – so said President Barack Obama during his historic three day visit to the island.
He is the first sitting US president to go there since the 1959 revolution, which was followed by decades of hostility between the two countries.
Cuba is now opening up to diplomatic and economic cooperation, and also to tourists.
In this edition of Business Line we report on all you need to know about visiting the island where the US first family spent their spring break.
Accompanying the US president were executives from technology companies that want to expand into Cuba and in our IT-dedicated segment we look at the plans of big names such as Google and Paypal in Cuba, and discuss the island's technological shortcomings.