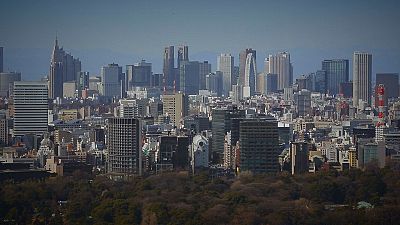 In this Japan Special, Focus show host Serge Rombi examined how and why the world's third largest economy continues to attract investors and entrepreneurs from around the world.
"One of Japan's greatest strengths is its domestic market. Both rich and sophisticated, the country simply has the highest purchasing power in Asia," Rombi reported from Tokyo.
Filming focus #japan special pic.twitter.com/lQnSJfcctj

— Serge

ROMBI

(@SergeRombi) March 5, 2016
East meets West
In the Tsukuba hi-tech zone, close to Tokyo, the Focus team visited the very secret research and development (R&D) centre of French automotive component manufacturer and retailer, Valeo.
Ryuji Saito, President of Valeo Japan, described the growth of company's operations in the country since it opened up there 30 years ago.
"When we arrived in 1985, there were about 10 of us," said Saito. "Today, we have 2,800 employees, nine factories and three R&D centres."
Japan is at the heart of Valeo's growth strategy. Japanese carmakers make up 30 percent of its international demand. Moreover, as a country, Japan invests 3.5 percent of its GDP in R&D.
"The secret of our success here is the mix between the Japanese and the Western approaches," Saito explained. "The marriage between our country's legendary tradition of manufacturing and Valeo's global management system. I'm convinced this works."
'The Customer is God'
Among the plethora of manufacturing companies based in the major Japanese port city of Kobe are several firms producing marine engineering products.
Medium-sized Austrian firm Geislinger, a leading international producer of dampers for engines, quickly found a place there.
"When we arrived here (in Kobe), the first thing was to hire someone who knew the market and Japanese customers," explained Yoshihide Yahata, Geislinger's Managing Director in Japan. "Through those networks, we were able to reach customers and that was fundamental."
Geislinger also received support from the Kobe Mayor's office, which included subsidisation of the firm's rent during its initial period in the city.
This transition phase also afforded the Austrian firm the opportunity to learn the subtleties of Japanese business culture.
"In Japan, there is an old saying: 'The customer is God'," explained Yahata.
"Specifically, it means you should never force someone's hand during negotiations. Rather you should explain the advantages that can be derived from the products. I am convinced."
Getting established – local support
In Japanese business, customer service is fundamental – and its quality must be beyond reproach.
Furthermore, for a business to get settled in Japan it is crucial to have some form of local support, from government agencies and the like.
The Japan External Trade Organization provides one-stop services for free consultation and free office spaces for two months.
"We also play a go-between role to find business partners in Japan," explained Shigeki Maeda, the trade organisation's Executive Vice President.
Innovation lab
Bernard Delmas, President of the French Chamber of Commerce and Industry (CCI) in Japan and Chairman of Nihon Michelin Tire, has lived and worked in the country for much of the last 20 years.
He admires the loyalty inherent in Japanese business culture, and the openness to innovation.
"This (Japan's) market is like a laboratory," Delmas explained.
"In this market, you can come and try, test new ideas, new concepts – and if they work, develop them. It's also a reference market for the rest of Asia. In many businesses, there are very close links between business clients in Japan and the same companies in other countries in Asia. I'm thinking of China, Southeast Asia."
Trade negotiations between Japan and the EU have been gaining momentum and a economic partnership agreement could be finalised this year.
with the contribution of Sarah Chappell