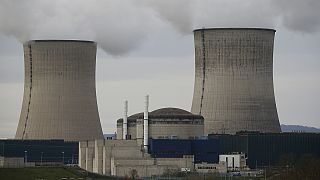 Tensions inside EDF over its plans to build a nuclear power station in the UK have led to the resignation of the French company's finance director who felt the project could threaten the company's future.
Reportedly, that view is shared by other senior executives at the French state-controlled utility.
In this edition we take a closer look at the company's ambitious projects in Europe to see why they are so expensive, so complicated to operate and so controversial, rather like nuclear energy itself.
Our IT-dedicated segment focuses on Microsoft's latest announcement. The new course set by CEO Satya Nadella is pushing the software giant to embrace one of its greatest rivals in the server world – Linux.
SQL, its flagship database software, will now be available for business customers running the open source operating system, even though not too long ago, Redmond reaching out to the "penguin" would have been unthinkable!
Announcing SQL Server on Linux https://t.co/bAEIznu2Bp

— Giacomo Segantini (@JackSegantini) 9 Marzo 2016