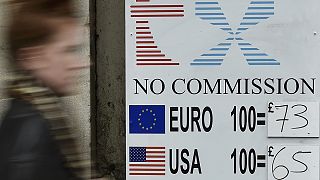 The Brexit – whether Britain could leave the European Union – is the focus of this edition of Business Line.
We look at the reaction from UK business leaders and the effect on the value of the pound.
And in the IT segment of the programme we see how Samsung's surprise guest – Facebook boss Mark Zuckerberg – overshadowed the launch of its new Galaxy smartphone at the Mobile World Congress.