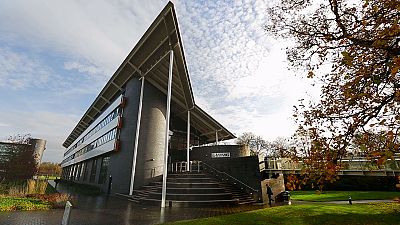 In this edition of Business Planet, we visit the University of Warwick in Coventry which has been helping the industrial SMEs to develop new products and processes through advanced technologies such as the much talked about KETs – Key Enabling Technologies .
We've used technologies to support 206 companies and help create 239 jobs in the local economy
Business Planet reporter Serge Rombi met up with WMG's innovation manager Paul Milne, who said these advanced technologies really made a difference as they were used to support 206 companies and create 239 jobs in the local economy.
The Austin factory produces noise and thermal insulation for the largest motor manufacturers. For the past two years this company has been working with the group from Warwick University. The result is a new range of products using innovative materials such as easy-to-use smart phone applications to ensure that parts are correctly labelled and that shipping errors are reduced.
Key Enabling Technologies
Key enabling technologies (

KET

s) are a group of six technologies: micro and nanoelectronics, nanotechnology, industrial biotechnology, advanced materials, photonics, and advanced manufacturing technologies.

KET

s-based products represent 19% of total EU production and help create 3,3 million jobs (or 11% of all European employment depending on manufacturing)

KET

s allow companies to accelerate innovation and develop advanced products, processes and services and thus, enhance their competitiveness.
The Warwick Manufacturing Group (

WMG

) is one of the 187 centres providing

KET

s technological services and expertise to

SME

s in Europe.
Useful links
"The problem for an SME is that we are too small to have our own research department who can go around the globe and see what is the latest and greatest, and WMG's help is that doorway into all that technology," explains Operations Director at Automotive Insulations Paul Walker. "And their knowledge of us and our needs helps them pick things that suit our business and help us improve."
The factory is now running 24 hours a day. The company has expanded its business into the building sector and has also developed its activity in Germany, Sweden and India.
"We have gone from a 5 to 7 million euro turnover a year, to 25 million last year." says Paul Walker. "And we are going to double that again."
With its trainees and numerous research studies and events, this structure within Warwick University, co-financed by European funds, has enabled SMEs to access these Key Enabling Technologies. This is a key factor, especially as it is known that products based on these technologies represent today 20% of the total european production.
The number of KET centres in each EU country